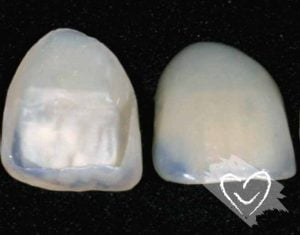 What better way to get the smile of your dreams than with the option of porcelain veneers. They are thin, durable facings that are specifically designed to cover the front of your teeth without removing much of your tooth structure like with crowns. They are very durable, stain resistant, and natural- looking.
The Veneers Process
Veneers require the "shaping" of all teeth being treated. The removal of any natural tooth structure is permanent. Before getting started, you would have a complimentary consultation to find out if porcelain veneers are right for you! Veneers do have the added benefits of longevity and a proven ability to enhance the appearance of the mouth, smile and other facial features that are better supported by properly shaped teeth.
Additional Options
Depending on the shade you would like to obtain, we may recommend whitening teeth that will not to be treated with veneers so you have a natural looking, radiant smile. This would be done a couple of weeks before starting treatment to ensure the optimal shade results.
Other options for patients before placing veneers may be gum contouring. With the use of high tech lasers, you may be able to easily rid yourself of that "gummy" smile to create the perfect look you've longed for all these years!
Once your consultation is complete and you are ready to transform that dull, dingy smile into an exquisite one, we would now schedule a visit to start treatment.
Your First Treatment
Your first treatment visit will consist of gathering shades, impressions, and models for our lab so that they can create your new look. At this visit, we would "shape" your existing teeth so there will be room for your veneers to be placed and make your temporaries that you will wear for about 2-3 weeks. If gum contouring is needed, this will also be done at this visit, before the impressions.
The Second Treatment
Your second treatment visit will consist of removing your temporaries and bonding your porcelain veneers to your teeth. Any bite adjustment would be done at this visit to ensure everything feels as natural as it looks!
So if you have discolored or crooked teeth, spaces you can do without, or old, stained fillings, give us a call for a complimentary consultation to find out how we can change your smile into a stunning one!