Your Invisalign® Certified Provider is at Dental Health Care Associates!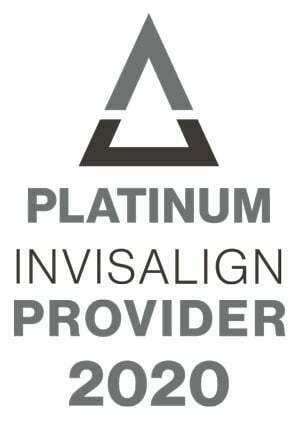 Our dental practices have Invisalign certified providers serving patients throughout Delaware and Chester County. Our cosmetic dentistry practices use Invisalign clear aligners to transform smiles without the need for metal braces.
While the aesthetic aspect of Invisalign treatment is undeniably part of its appeal, our cosmetic dentists are passionate about using Invisalign clear aligners as a preventative tool. For example, crooked teeth are harder to clean. Thus, poor oral hygiene issues in people with crooked teeth often lead to gum disease and tooth loss. By straightening crooked teeth with Invisalign clear aligners, it becomes easier to clean teeth properly and improve your chances in the fight against gum disease.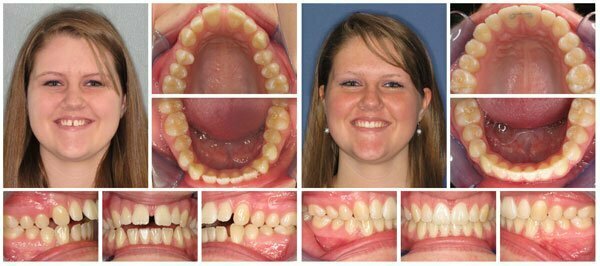 What is Invisalign® Treatment?
The Invisalign clear aligner system is an effective cosmetic dental treatment that has been used for many years, with excellent results, to straighten teeth, close gaps, and correct bite issues. Invisalign clear aligners are a system of invisible, removable aligners that most people won't be able to tell you are wearing.
What Conditions Can Invisalign Clear Aligners Improve?
If you're thinking about seeing an Invisalign provider in any of our offices, an initial consultation with our Invisalign certified dentists can determine whether you're a good candidate. Invisalign clear aligners help with: crooked teeth, crowded teeth, gapped teeth, and moderate bite issues. Anyone who wants a straighter smile can be helped by an Invisalign provider.
Benefits of Invisalign Treatment
An Invisalign treatment uses a series of clear aligners that are custom made to fit your mouth and move your teeth in a series of predetermined steps. You can see your future smile before treatment begins thanks to digital imaging. Straighter teeth are also friendlier for dental hygiene, making Invisalign clear aligners an excellent tool for those with crowded teeth concerned about preventing gum disease.
DESIGNED FOR TEENS!
Our office is now offering an exciting new product, the Invisalign Teen™ System. It works– one million patients worldwide have made Invisalign their clear choice. 0% Financing for 12 months available*.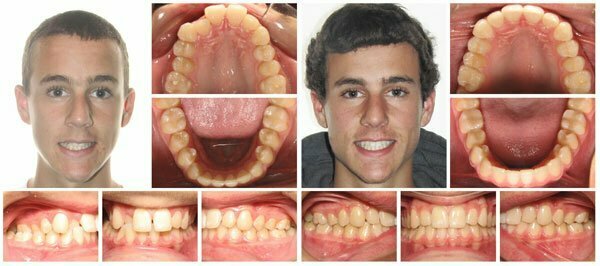 Invisalign Teen™ offers the same effective technology that the standard Invisalign® system does, straightening teeth with a series of virtually invisible aligners— with additional features that compensate for Teen treatment challenges.
Why Invisalign Teen™
Positive Self Esteem: Invisalign Teen™ is clear. You do not have to be self conscious about metal braces in your mouth. You can straighten your teeth without anyone knowing. Go ahead and SMILE.
Hygienic: Invisalign Teen™ is removable. Unlike braces, you can eat and drink what you want during treatment. No forbidden foods. Then take them out – you can brush and floss normally to maintain good oral hygiene.
Invisalign Teen™ is comfortable. There are no metal brackets or wires as with braces to cause mouth irritation, this means you spend less time in the doctor's chair getting adjustments.
Invisalign Teen™ is affordable.Invisalign Teen™ costs about the same as traditional and other clear braces, and is covered by most types of health insurance. Also, financing options are often available.
Invisalign Teen™ Treats:
Overly crowded teeth
Widely spaced teeth
Crossbite
Overbite
Underbite
Please Contact Us for a Free Consultation. We will be happy to talk to you about these clear, clean aligners. Teens love them, and we know you will too.
Questions? Ready to Begin Invisalign® Treatment at Dental Health Care Associates?
We are certified as an Invisalign elite provider. We are a patient-driven dental practice committed to helping you choose the most appropriate treatment for your specific needs. Contact us or request an appointment online today to schedule an initial Invisalign treatment consultation.
Invisalign®, the Invisalign logo, and iTero®, among others, are trademarks and/or service marks of Align Technology, Inc. or one of its subsidiaries or affiliated companies and may be registered in the U.S. and/or other countries.