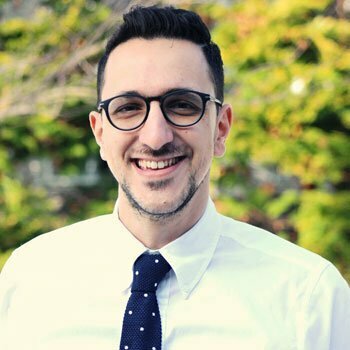 About Me
Dr. Mark M. Boules received his D.M.D. from Tufts University School of Dental Medicine in Boston, Massachusetts. Prior to that he received both his B.S. in Biology and his M.S. in Applied Molecular Biology (working on the development of an oral rinse for immobile patients) from the University of Maryland, Baltimore County. He has experience both in the research and clinical sides of dentistry, and is always updating himself with the latest in dental research and technology.
He thrives on connecting with patients and making sure they thoroughly understand their treatment. Working with patients to help them achieve oral health, function, and esthetics is a priority and great joy for Dr. Boules. He greatly enjoys the art of dentistry and always strives to achieve maximal esthetic results.
When he's not seeing patients in the office, he is spending valuable time with his lovely wife, exploring restaurants and cafes or taking walks around Manayunk, or he is pursuing his passion for writing and recording music.
Education
Medical School: Tufts University School of Dental Medicine
Masters: University of Maryland
Undergraduate: University of Maryland
Professional Associations
American Dental Association
Pennsylvania Dental Association